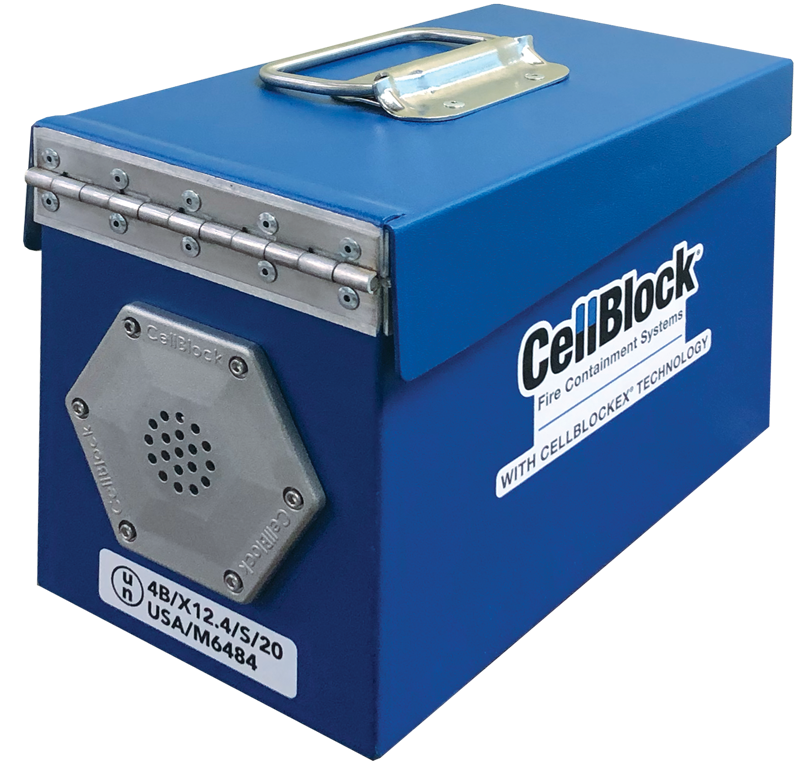 Store or Ship High Watt-Hour Lithium-ion Batteries Safely and Compliantly.
Need to ship lithium-ion batteries by ground or sea? CellBlock FCS battery cases provide a safe, reliable, and compliant way to send batteries from point A to point B. In the event of a thermal runaway, our battery storage and transportation cases don't just contain battery fires; they completely suppress them with the help of our proprietary dry fire extinguishing media, CellBlockEX. Shipping batteries and devices containing them has never been easier. Ship damaged, defective, recalled (DDR) and prototype batteries with our UN approved and DOT Special Permit solutions.
Ship batteries of any size.
Lithium batteries come in all shapes and sizes. Whether you're shipping lithium-ion batteries, storing power sources, or simply traveling with various electronics, CellBlock manufactures battery safe cases for all shapes and sizes. The CellBlock Micro Case is perfect for shipments of smaller device batteries. Our Max Case is designed to safely store heavy machinery batteries. Plus, we've got storage and transportation cases for every size in between. CellBlock FCS can even customize our cases to fit your exact specifications.