Safer Charging and Storage Solutions
CellBlock Battery Cabinets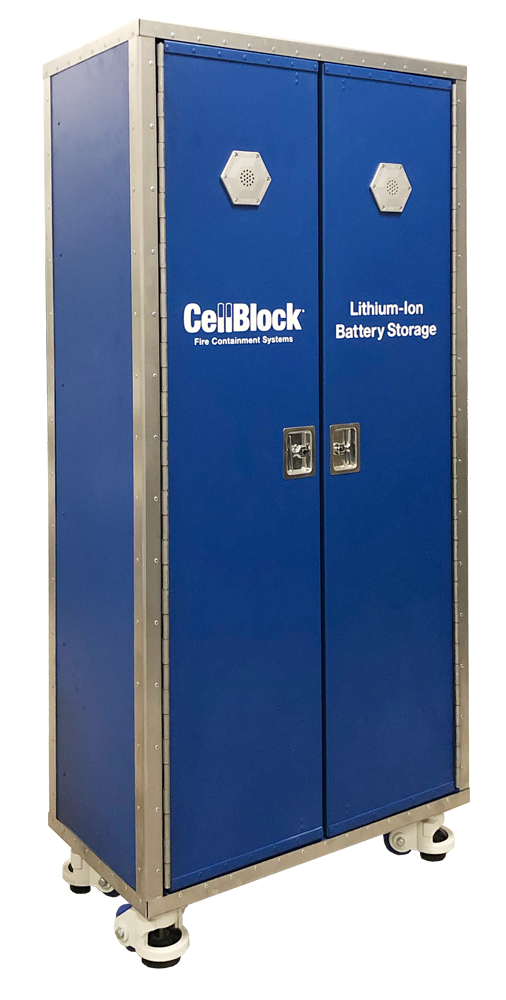 The Ultimate Insurance Against Lithium-ion Battery Fires
Store Batteries with Confidence. The dangers of improperly storing lithium-ion batteries have been well-documented over the past decade. Without the right separation, climate, and safety measures in place, storing batteries on-site poses a dormant but potentially expensive and devastating threat to your work environment.
CellBlock Battery Storage Cabinets are a superior solution for the safe storage of lithium-ion batteries and devices containing them. Our practical, durable cabinets are manufactured from aluminum, and lined with CellBlock's proprietary fire liner. CellBlockEX provides both insulation and fire-suppression, to keep your assets and personnel safe from hazardous lithium-ion battery fires.
Intelligent Design
Pressure relief filters eliminate smoke and fumes
Extreme durability
Equipped with heavy-duty locking stability casters
Optional electrical outlets allow secure charging
Enquire about custom sizes and high watt-hour upgrades
Environmentally-friendly CellBlockEX
Our cabinets are designed to contain harmful smoke and and dangerous fires. If a battery or device overheats, explodes, or catches fire, your personnel and environment will be protected by the best in the business.
Each CellBlock Battery Storage Cabinet contains our proprietary fire extinguishing agent, CellBlockEX®. CellBlockEX is a proven dry fire-suppressant capable of halting thermal propagation in devices, batteries, or cells. CellBlockEX is:
Made from 100% recycled glass
Lightweight and absorbent
Free from crystalline silicate and asbestos
Sustainable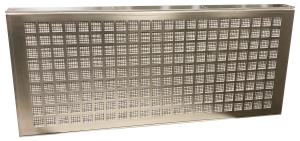 Simply Brilliant Shelf Design
Gravity-fed CellBlockEX extinguishing system
Constructed with CellBlock high-temperature composite liner
Extinguishing system is rechargeable