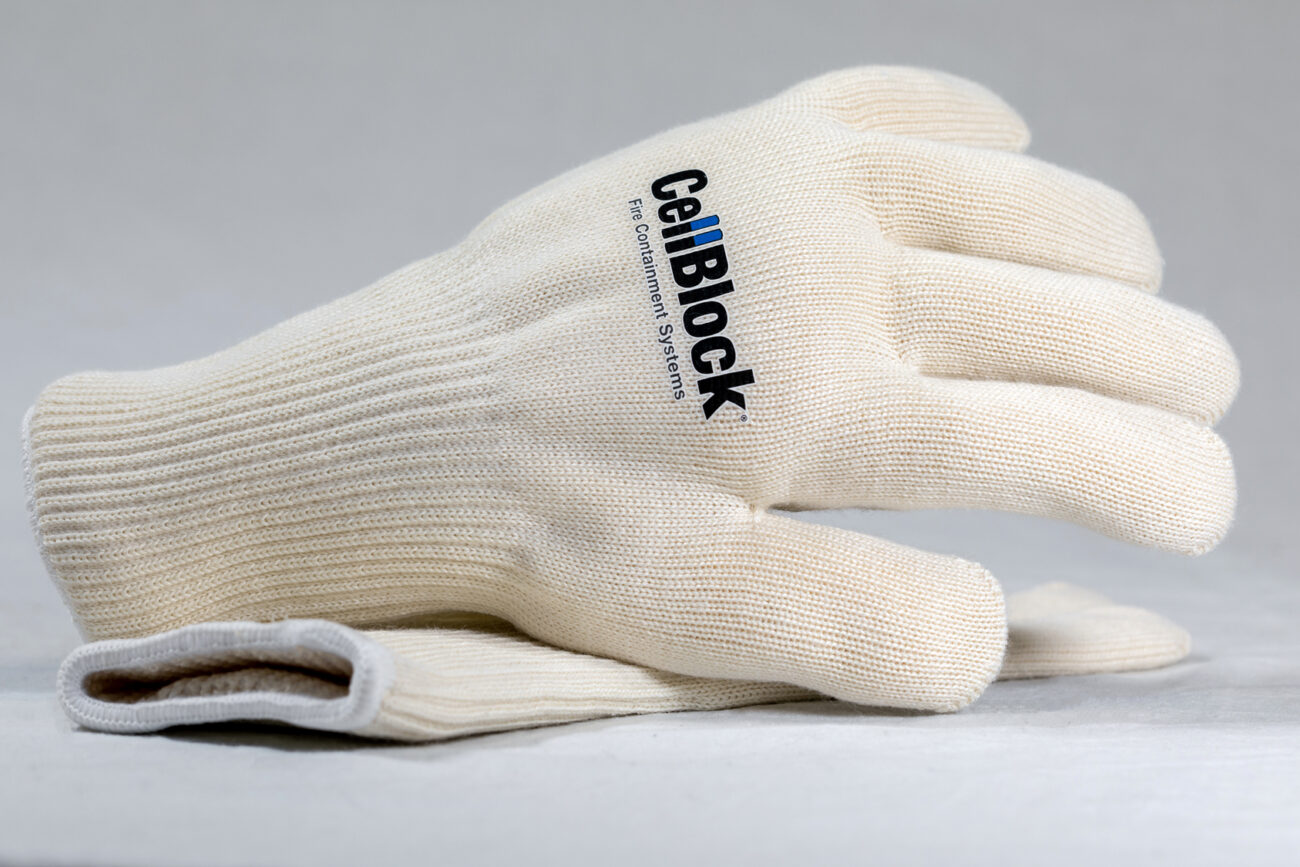 Protect yourself with High Heat Gloves from CellBlock FCS
CellBlock High Heat Gloves are assembled using composite textiles made to withstand extreme heat specifically. They were designed to protect firefighters when handling a lithium-ion battery fire, but they can be employed in virtually any situation where heat resistance and flame protection is necessary, such as construction or welding.
$55
Features and Benefits:
Resists temperatures over 2000ºF
12-second FAA burn test qualified
Durable and light weight
Unmatched fire protection
High dexterity
Silicon non-slip grip
Flexible for comfort and precision.
Our gloves are "one-size-fits-most."
We put our High Heat Gloves to the test
At CellBlock FCS, it's our job to prove that each and every one of our fire safety products meets the highest standard of quality. So what's the best way to effectively demonstrate how our gloves perform under extreme temperatures? By subjecting them to a 1300ºC torch, of course. Watch for yourself:
A critical component of our LIBIK kits
Each LIBIK (Lithium-Ion Battery Incident Kit) bag contains a pair of our extreme heat gloves, as well as PED-Pad fire suppression pillows and a Fire Shield Blanket. This combination of fire-fighting tools provides fast, safe fire suppression while offering unmatched protection for the user. Each of these items may be purchased separately from the LIBIK fire containment kits.
Dependable and versatile
Our gloves are well-suited for use in laboratory environments, construction work, welding, and more. Their non-slip grip and extreme heat resistance makes them a reliable choice for a variety of applications where thermal protection is a concern.
Request Information and Pricing