Charge Safely
with the CellBlock Charging Station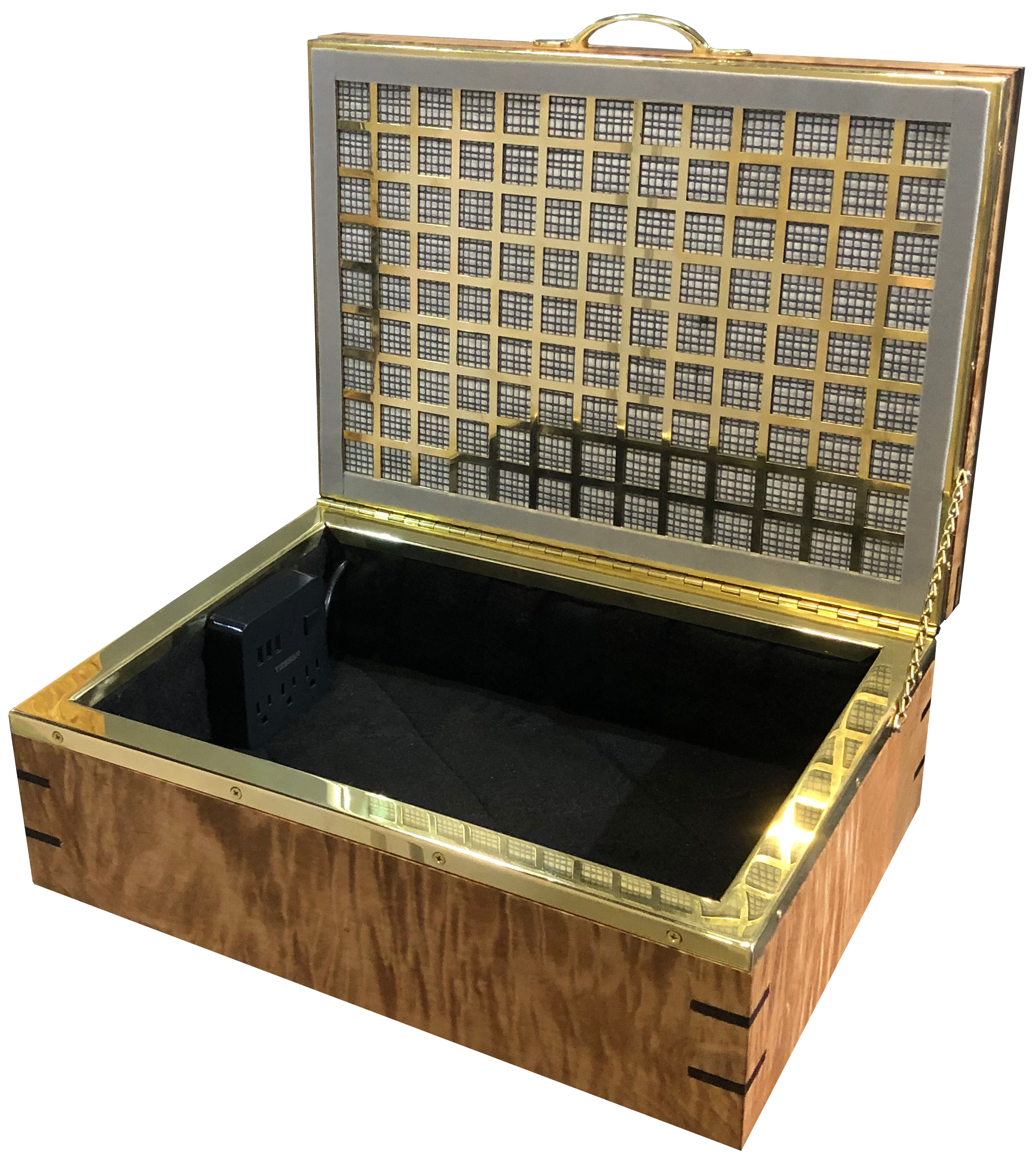 The safest way to charge electronics
A charging cell phone or laptop can overheat at any time. With the CellBlock Charging Station case, you'll never have to worry about a battery fire or a thermal runaway in your devices. The interior of the case is equipped with multiple power outlets and USB ports for fully enclosed charging of personal electronic devices, such as phones, tablets, or laptops, all while offering safety and protection from potentially overheating devices.
This robust, customizable traveling case is able to extinguish lithium-ion battery fires quickly and effectively using CellBlockEX technology.
Simple yet ingenious design
The interior of every CellBlock Charging Station is lined with our CellBlock high-temperature composite textiles, and are outfitted with panels containing our proprietary CellBlockEX fire-suppressant medium. If any of your devices inside the Charging Station case experience a thermal event (such as a fire), the CellBlockEX material will be released from the upper panel, extinguishing flames and absorbing harmful fumes. Meanwhile, the extreme heat-resistant textiles minimize the risk of propagation, protecting you, your assets, and anyone nearby.
Charge all your devices safely
The CellBlock Charging Station contains three UBS ports as well as three three-prong outlets for charging multiple devices.
Features and Benefits:
The safest box on the market for storing and charging electronic devices like laptops, tablets, and phones.
Six total charging ports to power electronic devices
CellBlockEX insulation effectively uptakes smoke and gas
Specifications are customizable
Lined with CellBlock high-temperature composite textiles
Brilliantly simple implementation and deployment
Common specifications:
SMALL CASE
50cm x 43cm x 25cm
(20" x 17" x 10")
Tare Weight: 18.1 kg (40 lbs.)


4B/X30/S/**/USA/M6484
---
LARGE CASE
76cm x 43cm x 25cm
(30" x 17" x 10")
Tare Weight: 26.3 kg (58 lbs.)


4B/X48/S/**/USA/M6484
---
XLARGE CASE
130cm x 72cm x 61cm
(51.25" x 28.25" x 24")
Tare Weight: 134 kg (296 lbs.)


4B/X400/S/**/USA/M6484
---
Custom sizes available. Please enquire.
CellBlock Charging Station cases are constructed with composite textiles made to withstand extreme heat. These elegant, fire-resistant cases are designed for use in hotels, cruise liners, offices, or any setting in which devices will be left unattended while charging. Protect your environment, personnel, and assets with the CellBlock Charging Station.
CellBlock Charging Stations are available in numerous wood finishes. Fill out the form below for details.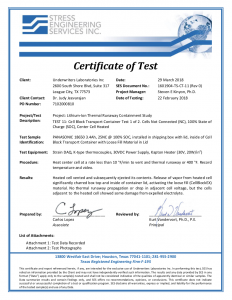 Collaborative test by Stress Engineering Group and Underwriters Laboratories on CellBlockEX and the CellBlock Transportation/Storage Cases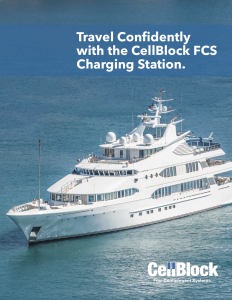 Safely charge your phones, tablets, and other devices by land, air, or sea.