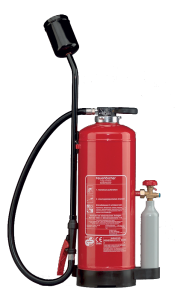 CellBlockEX 0.3 eliminates the need to use water or Halon, and is suitable for Class D (metal fires) and fires of lithium-ion batteries.
CellBlockEX 0.3 is the same environmentally friendly extinguishing agent as the original CellBlockEX, but in a fine particle size that can be used in metal fire extinguishers. The small, lightweight spheres consist of foamed recycled glass with tiny pores on the inside, forming a closed cell structure. Since the granulate is 100% mineral based, it is not combustible.
Advantages of CellBlockEX 0.3:
Non-crystalline
Low density
Dry bulk material
Best free flowing properties
Odorless
Health-friendly material
Environmental friendly – made from post-consumer recycled glass
Suitable for use in metal fire extinguishers.
CellBlockEX 0.3 was tested by the Material Testing Institute (MPA) Dresden.