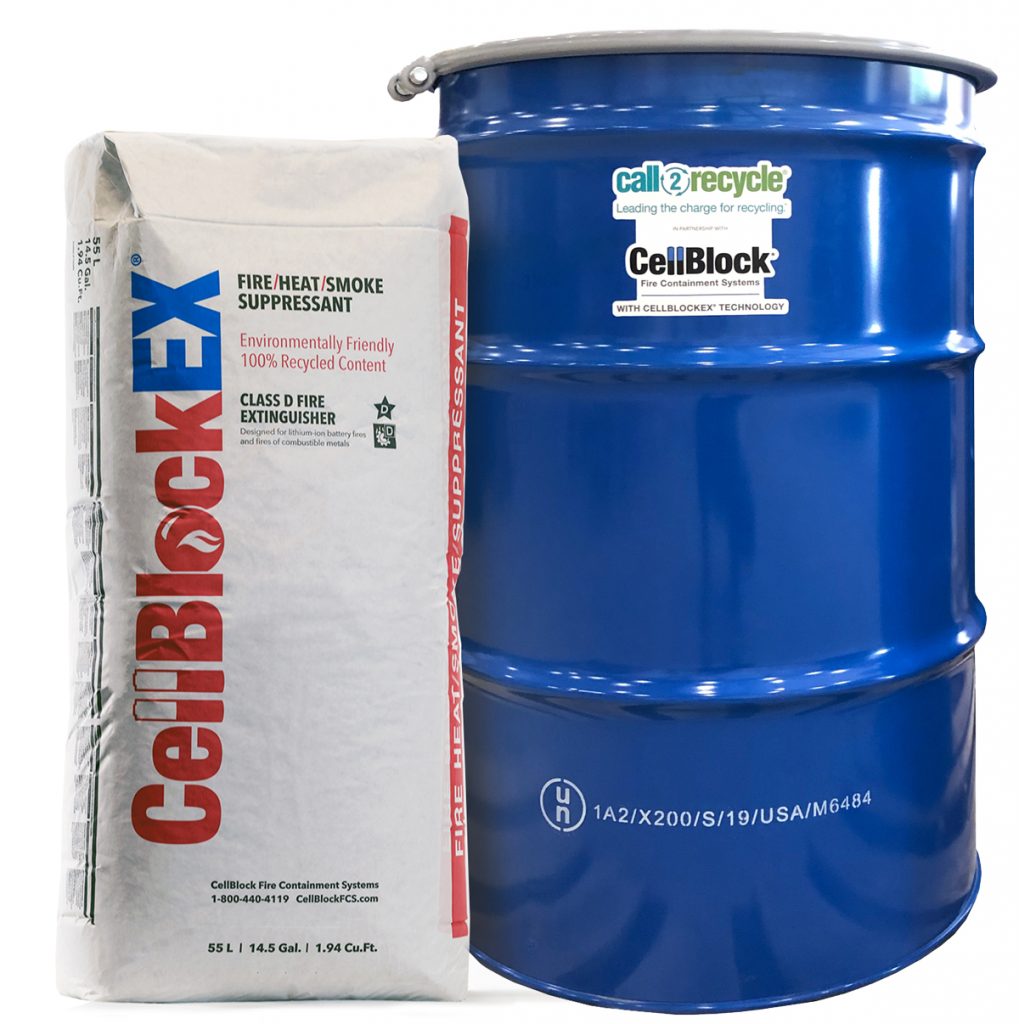 CellBlock offers DOT-approved steel drums for the transportation of hazardous materials such as used, defective, or spent batteries.
Mitigate risk with CellBlock CellSafe Drums for shipping lithium-ion batteries or other hazardous materials.
CellBlock FCS steel drums represent a best-practice method for transporting used, spent, damaged and prototype batteries. Lined with CellBlockEX loose-fill in the perimeter and the base, these provide a higher level of safety than standard drums in Hazardous Materials Regulations (HMR).
The unique characteristics of CellBlockEX reduces the probability of ignition of flammable vapors and the release of toxic fumes. When CellBlockEX is used as a packaging filler surrounding the batteries, the likelihood of fire, heat, or smoke being released from the drum is greatly diminished.
CellBlock CellSafe Drums with CellBlockEX technology have earned a special permit from the DOT for the transportation of damaged or compromised lithium-ion batteries. In addition to transport, these reusable containers may also be used for storage, effectively solving two problems in one package.
Our DOT-approved steel drums are available in lined 16, 20, 30 and 55 gallon sizes and unlined 5 gallon pails. They can also be customized based on customer needs. See our Info Sheet for more details.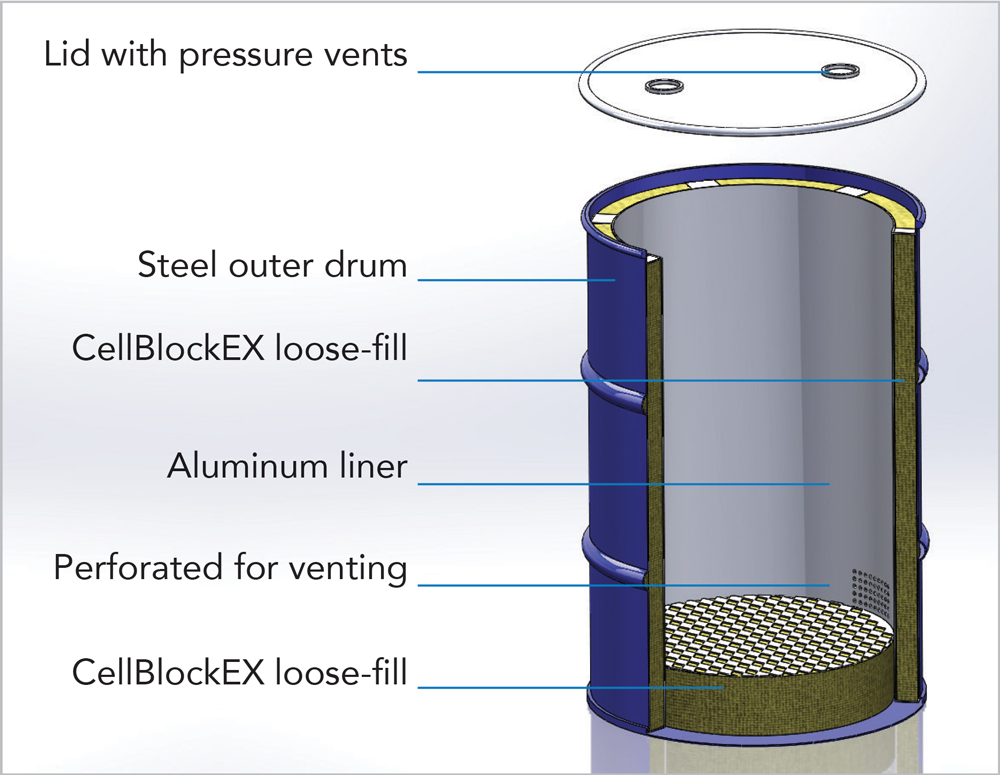 Features
Lid with pressure vents
Steel outer drum
Perimeter and base lined with CellBlockEX dry fire suppressant media
Aluminum liner is perforated for venting
Approved by the Department of Transportation for shipping batteries
Benefits
Best practice method for transporting used, spent and damaged batteries
Provides a higher level of safety than standard drums in Hazardous Materials Regulations (HMR)
Can be used for both transport and storage
Reusable