Powerful Protection
Against Battery Fires
CellBlock Max Storage and Transport Case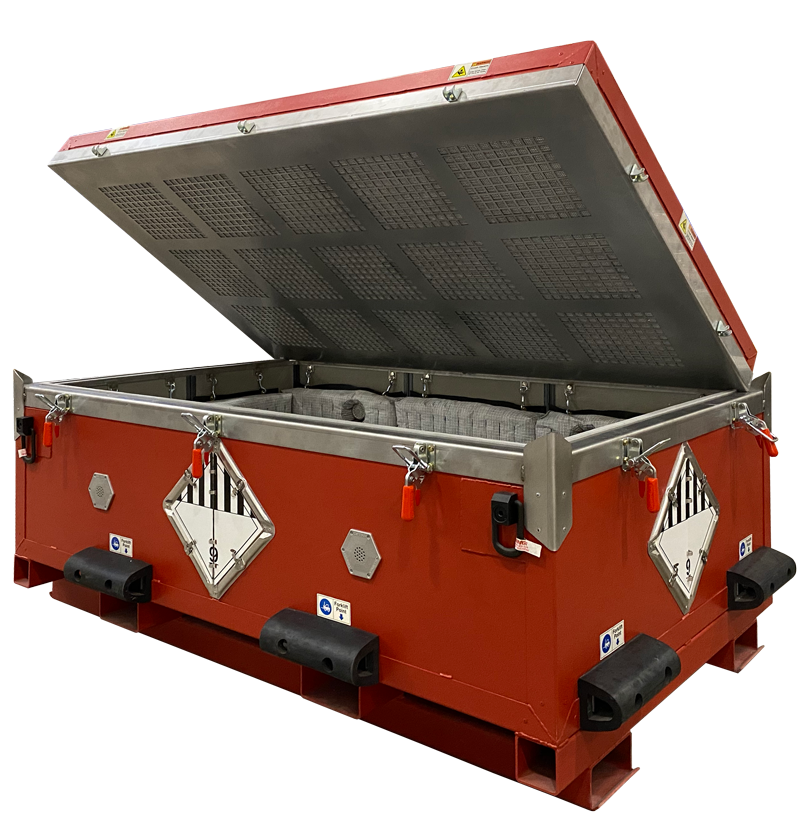 Eliminate Risk when Shipping Lithium-ion Batteries.
When storing large high watt hour batteries, we know safety is your number one priority. Tools and equipment powered by large-format batteries can pose an alarming risk when they become compromised or damaged. With the CellBlock Max Case, there's finally a simple solution for preventing and containing potentially hazardous battery fires.
The CellBlock Max Case offers the absolute maximum protection against lithium-ion battery fires with 360° fire suppression coverage for all of its contents. Each case is double-lined with 1/8th inch steel and CellBlock's proprietary fire panels. Pressure relief filters eliminate smoke and fumes in the event of a thermal runaway.
The CellBlock Max Case is capable of accommodating large-format batteries with a customizable interior and additional custom-fit fire-suppression cushions with CellBlockEX technology to fill negative space for optimal protection. Furthermore, the lid of this case is filled with six inches of CellBlockEX to suppress fires quickly and completely.
The interior of the case measures 76″ x 46″ by 19″ before fire suppression pillows are added. CellBlock will work with your exact specifications to manufacture a reliable battery storage solution that works for you.
Maximum Protection
The CellBlock Max Case is precision manufactured for optimal security against lithium-ion battery fires. Each case boasts the following features:
CellBlock High-temperature composite liner
360° Coverage by CellBlockEX
Extreme durability
Provides gas mitigation and pressure relief
Multiple possible configurations
Internal battery support tray
CellBlockEX Fire Extinguishing Media
When stored energy numbers are high, add more fire-fighting capability with the addition of CellBlockEX. Available as either a loose-fill, or in reusable fire-suppression cushions, CellBlockEX is commonly used to fill space and increase the effectiveness of all our transportation and storage solutions.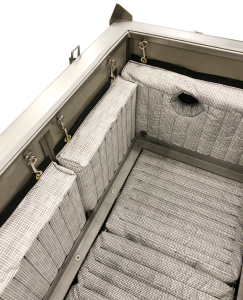 Contact CellBlock FCS today to schedule a call with a product expert.
Our products have been tested extensively in-house and by third-party laboratories.